Asus Laptop E203NAH FD084T Intel Celeron 4GB 500HDD Win 10 – General Information:
ASUS Vivo Book E12 is designed to help you be productive all day — even when you're on the move. This compact and lightweight 11.6-inch laptop is powered by the latest Intel® processor and provides up to 10 hours of battery life. And with pre-loaded Windows 10, it offers full compatibility with a wide range of software and peripherals. It's the best laptop for people on the go.
Compact Design
Because of its compact and lightweight design, the Vivo Book E12 provides effortless mobility. It has a desktop footprint smaller than an A4 sheet of paper, weighs only 980g*, and is 3% thinner than its predecessor, making it one of the thinnest 11.6-inch laptops on the market. It's the ideal go-anywhere laptop, always ready to go wherever your day takes you.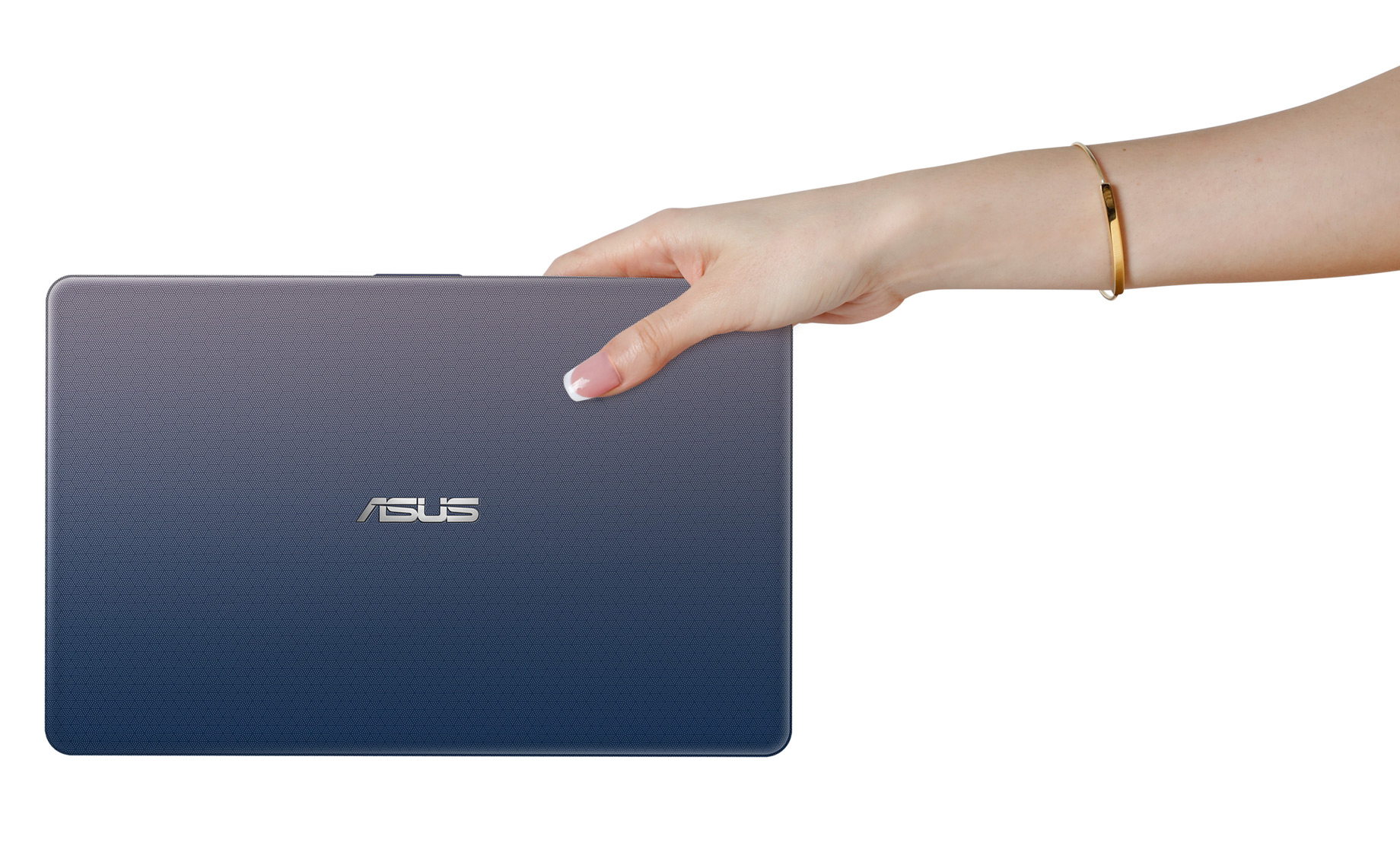 Long-lasting 180° hinge
The Vivo Book E12's 180° hinge allows it to be laid flat on the table to share content with friends and colleagues. Its one-of-a-kind, long-lasting hinge design has been put through 20,000 open-and-close tests.
Performance
Productive performance
The Vivo Book E12 is powered by the latest Intel® processor that delivers class-leading performance for both work and play. It has storage capacity, so there's more than enough room for your files, music, and movie libraries. And with Windows 10 and Office 365* pre-loaded, the Vivo Book E12 is primed for productivity.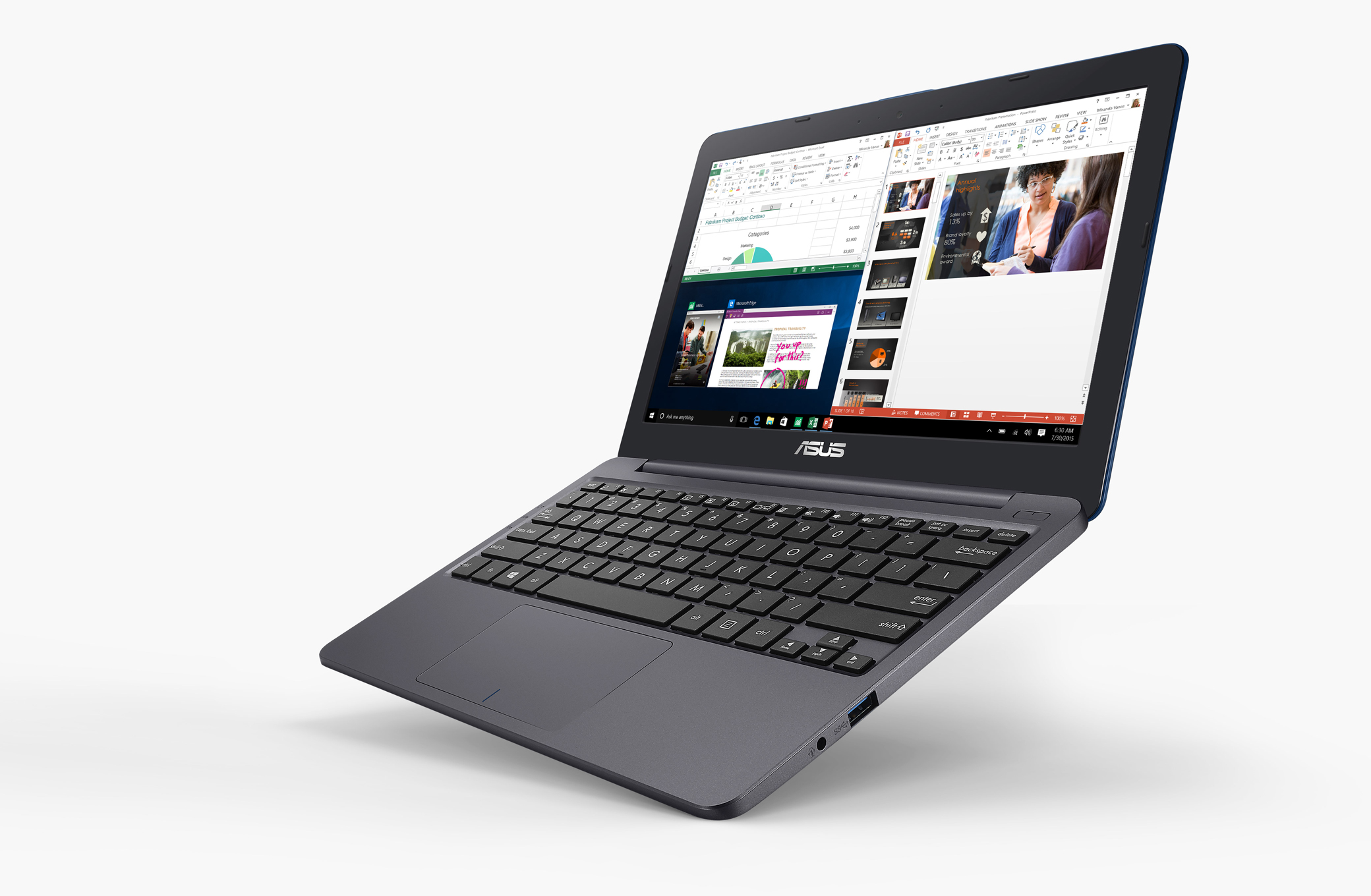 Battery
Battery optimization for all-day computing
The Vivo Book E12 is built from the ground up for mobile users. It provides up to 10 hours of working time on a single charge, allowing you to work or watch movies without having to look for power outlets.
Speakers and display
ASUS Tru2Life Video technology enhances the appearance of any video. It optimizes the sharpness and contrast of every pixel in every frame by 150 percent using intelligent algorithms to produce incredibly vivid and realistic imagery — every time! ASUS Splendid display technology optimizes imagery to provide richer, deeper, and more accurate colors — regardless of the type of content. The Vivo Book E12 also delivers impressive audio, with dual speakers and ASUS Sonic Master technology for immersive surround sound.
Keyboard
Ergonomic keyboard
A full-size, ergonomic keyboard with 1.6mm key travel ensures supreme typing comfort. Typing on a compact device has never been this comfortable.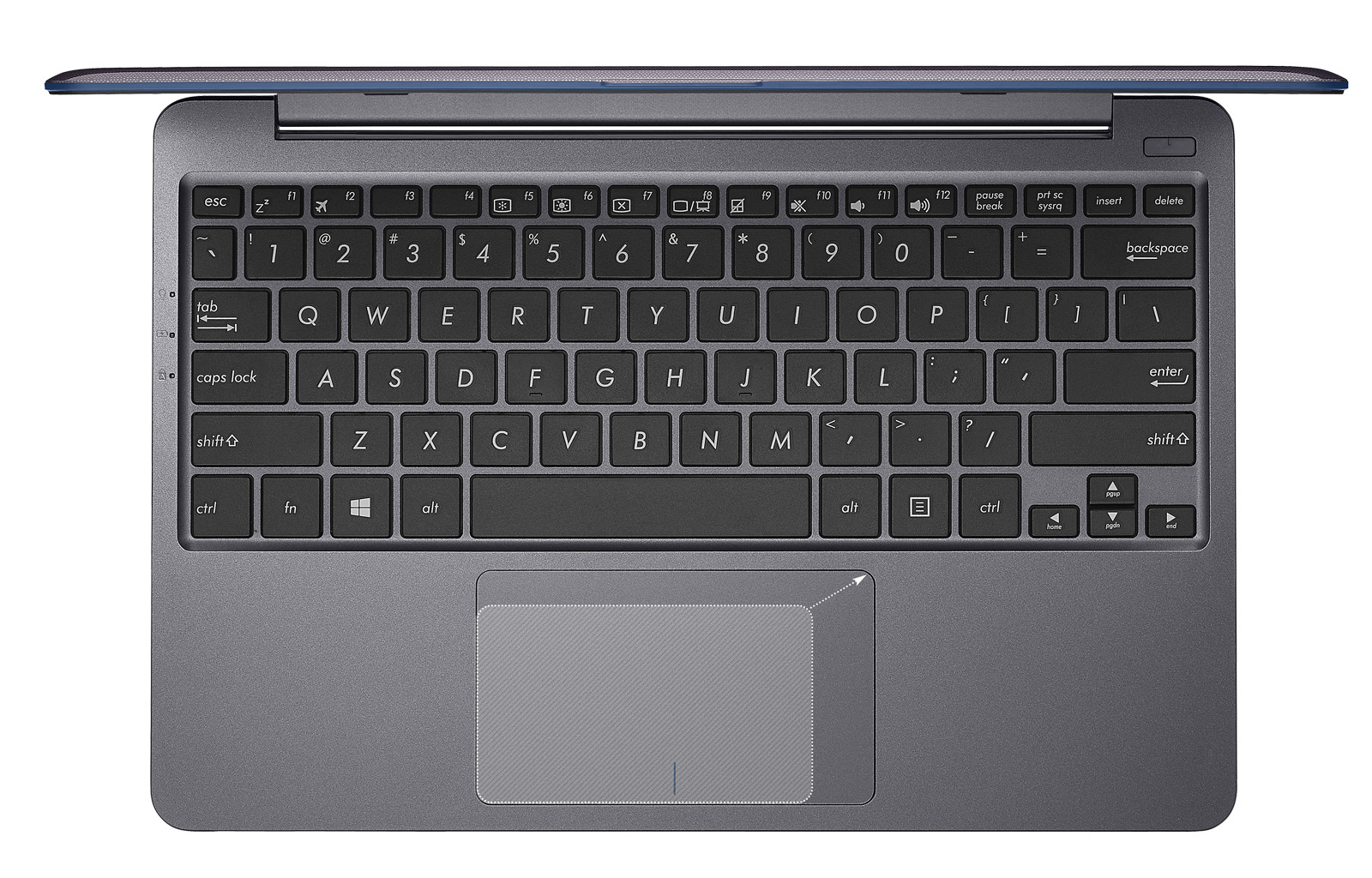 Touchpad
Larger, more precise, and more responsive touchpad
The touchpad on the 11.6-inch Vivo Book E12 is 17% larger than touchpads on competing laptops and is typically found only on larger, 14-inch laptops. The touchpad is designed for extra-sensitive responsiveness and includes palm rejection technology with Windows Precision Touchpad, which is powered by an exclusive algorithm. This ideal balance of sensitivity and usability ensures simple navigation of Windows apps and other features.
Asus Laptop E203NAH FD084T Intel Celeron 4GB 500HDD Win 10 – Key Features:
ASUS E203NAH-FD084T
INTEL CELERON
4GB
500HDD
WIN 10
11.6 INCHES.